Overall, there are many varying guests at the Banana Cabana. There are also guests that are seen in many different episodes at a time. Guests such as Cochroch and Panda are reoccuring in many episodes. Other guests such as Playpus or Camel only appear once.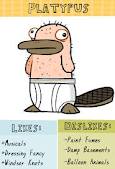 Small List of Guests
Platypus
Monkey
Jelly
Camel
Panda
Turtle
Bees
Mr.Mister
Moose
Tree frog
Others...
Ad blocker interference detected!
Wikia is a free-to-use site that makes money from advertising. We have a modified experience for viewers using ad blockers

Wikia is not accessible if you've made further modifications. Remove the custom ad blocker rule(s) and the page will load as expected.